IT Service, Support & Network Management
for Dubuque and Beyond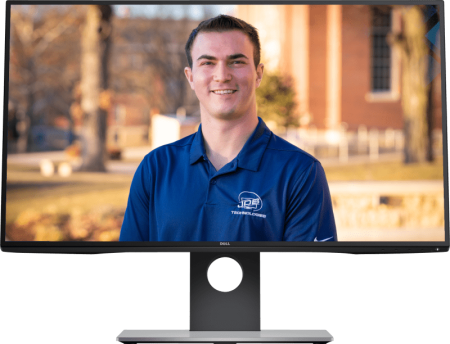 Our team treats our clients like business partners.
We use our experience and knowledge of technology to ensure your success
through managed IT services, expert tech support and proactive network management.
Hiring, training, and maintaining a full IT staff that would meet organizational requirements just isn't feasible for most small and mid-sized organizations due to a lack of time and/or budget. Managed Service Providers give you access to a full team of experts, without having to pay their salary.
Organizations that operate under compliance regulations benefit from an Managed Service Provider, like JOB Technologies. It's not easy to know everything about Digital protection. Evolving compliance laws mean that knowing everything is tough. We make sure your systems are safe, secure and ready for any audit.
There are many data destroyers looking to bring down your business. A company like ours will help you plan for the worst by protecting your data and ensuring that you can recover from a disruptive event. We will also help protect your network from cybercriminals and the ever-present threat of ransomware.
Our goal is to provide the tools, knowledge and confidence along with our committment to help improve our customers' daily technological operations, connection and accessibility.
Our mission is to empower people and small businesses to achieve their full technological potential.