Hey there! I'm Jon O'Brien.
As a way to help pay off college loans, I started JOB Technologies. I would go into houses and fix or upgrade their WiFi systems. A couple of months later I stopped putting the money towards loans and back into the business. About a year later I landed my first business client where I was working a full-time job at a security company and managing this business's IT at night.
2 years after I started JOB Technologies, I found myself working from 8 AM to 10 PM consistently and that's when I decided to go FULL-TIME JOB TECHNOLOGIES.
Since then we have grown as a business adding more clients under our umbrella, making partnerships with vendors in town, and expanding the JOB Tech Family.
As a member of the Loras College football team, I learned that if you keep grinding away, you'll eventually tackle your goals. I attended the Cubby Bear Social, and the Football Alumni Golf Outing. I was profiled in the Duhawk Dozen, January 2022.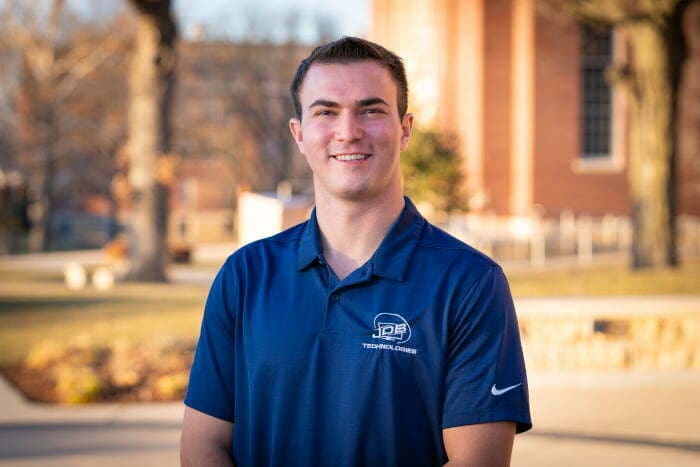 We offer free consultations for your Dubuque area business, and a free in-home inspection and audit for your home network.
Your Friendly Neighborhood IT GUYS